LYT - THC Infused Premium Belgian Chocolates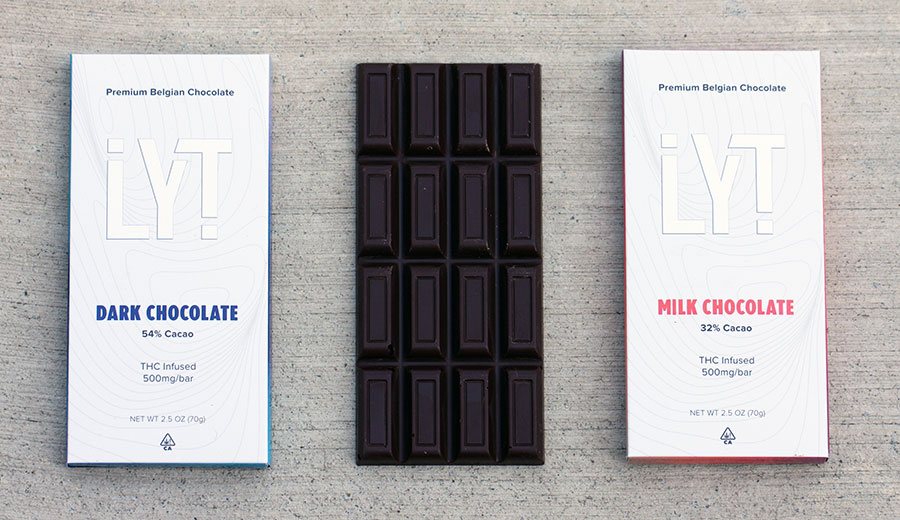 LYT offers premium cannabis edibles. By bringing together their passion for cannabis and love of good food, LYT offers the best tasting weed edibles you'll ever taste! Enjoy these delicious chocolate bars and watch all your stresses melt away.

LYT Premium Belgian Chocolate Bars Contain:
500mg THC Per Bar!
32mg THC per piece
Ingredients: Premium milk, dark, or white belgian chocolate (cocoa beans, sugar, cocao butter, soy lecithin, natural vanilla), premium cannabis distillate and assorted other flavors and ingredients depending on your selection.
$22.00 each