Flower and Pre-rolled Joints
All of our flower is California grown.
We have a one ounce of flower maximum per order, please keep your order to one ounce or less.

Girl Scout Cookies aka GSC - Indica Dominant Hybrid

Click Here for Larger Image
GSC, also known as "Girl Scout Cookies," is an indica-dominant hybrid marijuana strain made by crossing OG Kush with Durban Poison. This strain is known for producing euphoric effects, followed up by waves of full-body relaxation. One hit of GSC will leave you feeling happy, hungry, and stress-free. 


Papaya - Indica Dominant Hybrid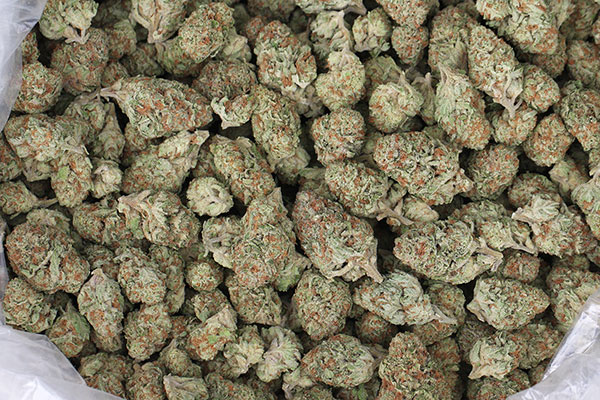 Click Here for Larger Image
Papaya is an indica-dominant hybrid cannabis strain that is known for producing a mental calmness, though many consumers also find that this strain makes them energetic and productive. Nirvana Seeds bred this to be their take on a Mango strain and crossed Citral #13 with Ice #2 to make their own fruit. They met their own challenge and Papaya smells uncannily like its namesake. The taste is similar to its tropical fruit counterpart, but a spicy, peppery side also becomes apparent. 


Eureka Premium Infused Pre-Rolled Joints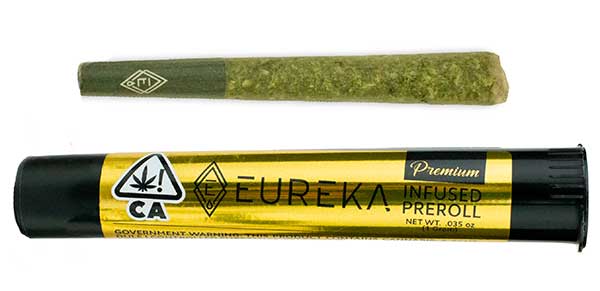 Eureka Premium Infused Pre-Rolled joints contan 1 gram of Live Resin Infused exotic flower.
Handcrafted | High Potency | Smooth Burn

Illuminatus Palm Leaf Blunt - 1 gram Pre-roll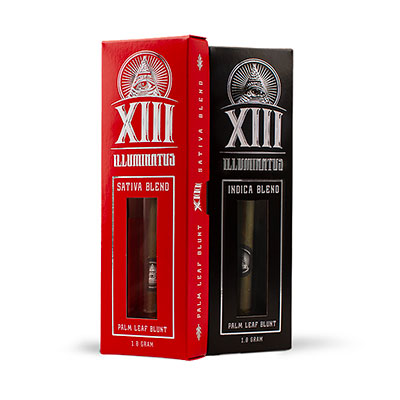 Illuminatus Palm Leaf Blunts are made like no other pre-roll to offer a discrete and satisfying experience. Illuminatus Black is a proprietary indica blend that is perfect for relaxation and Illuminatus Red is a proprietary sativa blend that is energetic and uplifting. Both products meet all government testing standards.

Illuminatus Pre-Rolled Joints - 5 Joints in a Pack - 1/8 oz.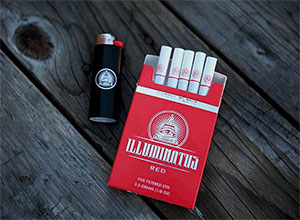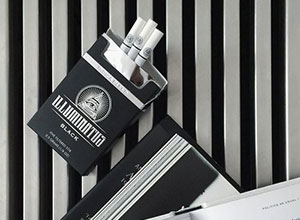 Smooth, consistent burn

Proprietary Sativa and Indica flower blends, grown organically for optimal taste

Machine-packed and made with Hemp Paper

All product is tested and guaranteed to be free of contaminants and pesticides

THC Design Pre-rolled Joints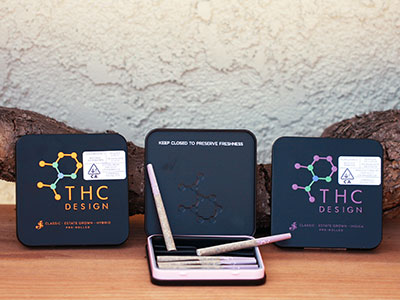 Estate Grown California cannabis in a convenient, easy-to-share tin. This product was responsibly grown using sustainable, biodynamic practices and has been independently tested by a 3rd party laboratory to ensure potency, purity, and compliance.
Each tin contains six pre-rolled joints totaling 3.5 grams