Flower and Pre-rolled Joints
ALL of our flower is California grown.
We have a one ounce of flower maximum per order, please keep your order to one ounce or less.
We are experiencing a shortage of available flower and a spike in prices, this will probably last until the end of the year.


THC Design Pre-rolled Joints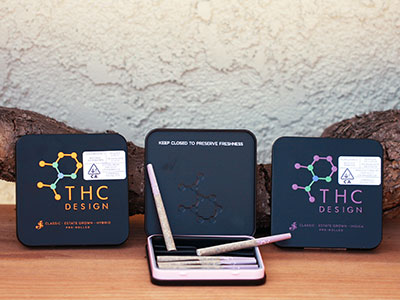 Estate Grown California cannabis in a convenient, easy-to-share tin. This product was responsibly grown using sustainable, biodynamic practices and has been independently tested by a 3rd party laboratory to ensure potency, purity, and compliance.
Each tin contains six pre-rolled joints totalling 3.5 grams

Hurricane Lite Pre-rolled Joints
Hurricane Lite Pre-rolled joints are made from House OG marijuana and rolled in golden kief. Each joint weighs 1.3 grams
Available in 10 amazing flavors.

Hypewoods Blunts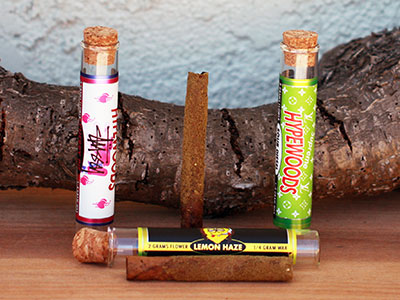 Each blunt contains 2 grams of flower and 1/4 gram of wax then it's rolled in keif

Moonrocks Pre-Rolled Joints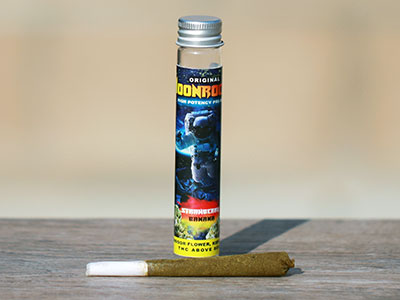 Each Moonrocks pre-rolled joint contains a total of 1.5 grams of indoor flower with cannabis oil covered in kief