Flower and Pre-rolled Joints
All of our flower is California grown.
We have a one ounce of flower maximum per order, please keep your order to one ounce or less.



London Pound Cake - Hybrid

Click Here for larger image
Coming from the Cookies Family, London Pound Cake is said to be a cross of Sunset Sherbert and an unknown heavy-hitting indica. The cross offers a loud berry and grape flavor that's backed by sharp lemon and citrus overtones. Expect a head and body high that will leave you blissed out on the couch. 

Ice Cream Cake - Hybrid
Ice Cream Cake is an indica strain made by crossing Wedding Cake with Gelato #33. This strain offers sedating effects that leave your mind and body completely relaxed. Ice Cream Cake features a creamy flavor profile with sweet hints of vanilla and sugary dough. Medical marijuana patients choose this strain to help relieve symptoms associated with chronic pain, insomnia, and anxiety. Ice Cream Cake is ideal for night time use when you have nothing important to do except watch TV and fall asleep.


Eureka Premium Infused Pre-Rolled Joints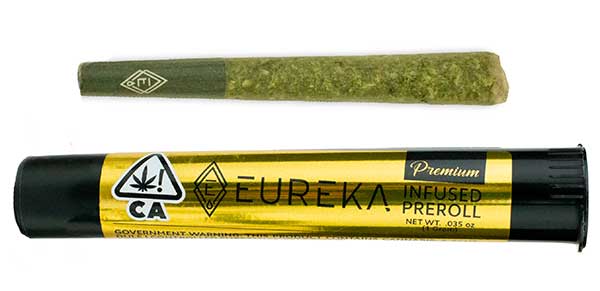 Eureka Premium Infused Pre-Rolled joints contan 1 gram of Live Resin Infused exotic flower.
Handcrafted | High Potency | Smooth Burn

THC Design Pre-rolled Joints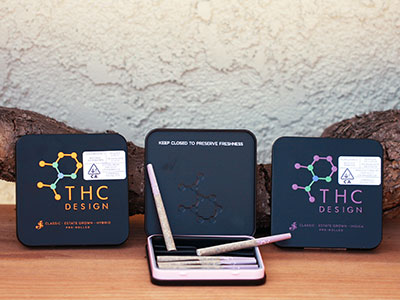 Estate Grown California cannabis in a convenient, easy-to-share tin. This product was responsibly grown using sustainable, biodynamic practices and has been independently tested by a 3rd party laboratory to ensure potency, purity, and compliance.
Each tin contains six pre-rolled joints totaling 3.5 grams

Moonrocks Pre-Rolled Joints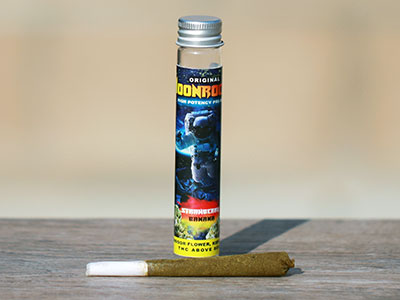 Each Moonrocks pre-rolled joint contains a total of 1.5 grams of indoor flower with cannabis oil covered in kief
ON SALE! $10 EACH