Flower and Pre-rolled Joints
All of our flower is California grown.
We have a one ounce of flower maximum per order, please keep your order to one ounce or less.

Dream Queen - Hybrid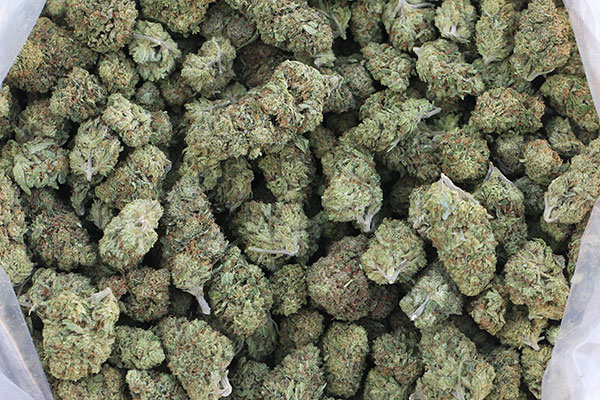 Click Here for Larger Image
Dream Queen is a hybrid strain made by crossing Blue Dream with Space Queen. Dream Queen produces effects that will leave you in a euphoric, dream-like state after just a few puffs. This strain is pungent and reminiscent of pineapple, bubblegum, citrus and menthol. This strain will have you sticking your nose back in the jar over and over again to smell its unique aroma. 


Wedding Cake - Hybrid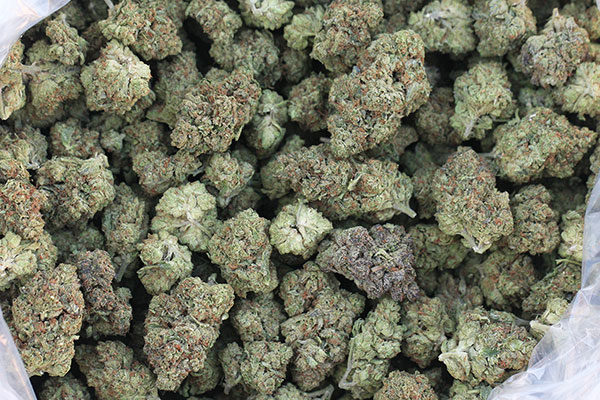 Click Here for Larger Image
Wedding Cake is a potent indica dominate hybrid strain made by crossing Triangle Kush with Animal Mints. Wedding Cake provides relaxing and euphoric effects that calm the body and mind. This strain features a rich and tangy flavor profile with undertones of earthy pepper. Medical marijuana patients choose Wedding Cake to help relieve symptoms associated with pain, insomnia and appetite loss.


Biscotti - Indica Dominant Hybrid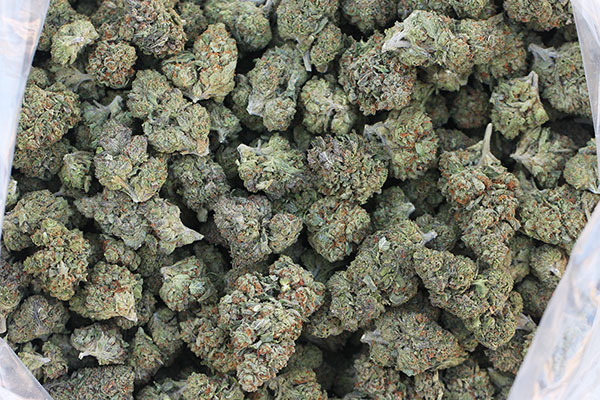 Click Here for Larger Image
Biscotti is a potent indica-dominant hybrid marijuana strain made by crossing Gelato 25 with Sour Florida OG. This strain produces a cerebral high that leave consumers feeling relaxed, creative, and buzzy from head-to-toe. The effects of Biscotti are known to creep up on consumers, so it's best to take it slow with this strain. In terms of flavor, Biscotti tastes like sweet cookies with undertones of diesel.  


Purple Cookies - Hybrid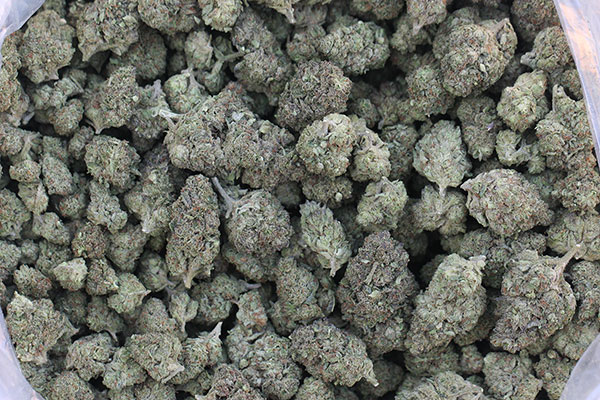 Click Here for Larger Image
Purple Cookies is a cross of Girl Scout Cookies and Granddaddy Purple. It has a creamy cookie flavor in addition to a sweet grape influence from GDP, making this a mouth-watering strain. Consumers can expect a level-headed, sedative experience that will calm your mind and body. 


Runtz - Hybrid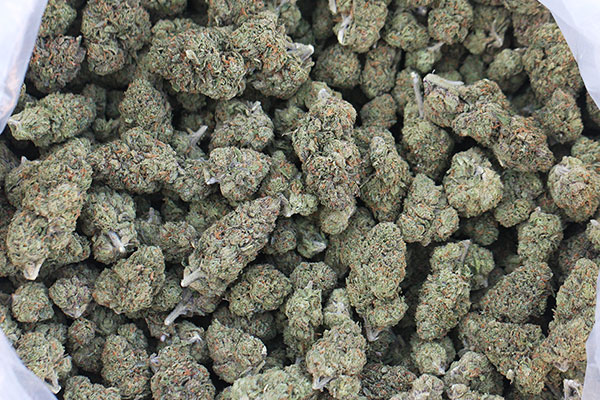 Click Here for Larger Image
Runtz, also known as "Runtz OG," is a rare hybrid marijuana strain by Cookies. It's made by crossing Zkittlez with Gelato and is loved for its incredibly fruity flavor profile that smells just like a bag of the sugary candy we all know and love. Because of the rising popularity of this strain, it's no surprise Runtz was named Leafly Strain of the Year in 2020. Runtz is celebrated for its creamy smoke that is smooth and welcoming. This strain produces euphoric and uplifting effects that are known to be long-lasting.


OG Kush - Hybrid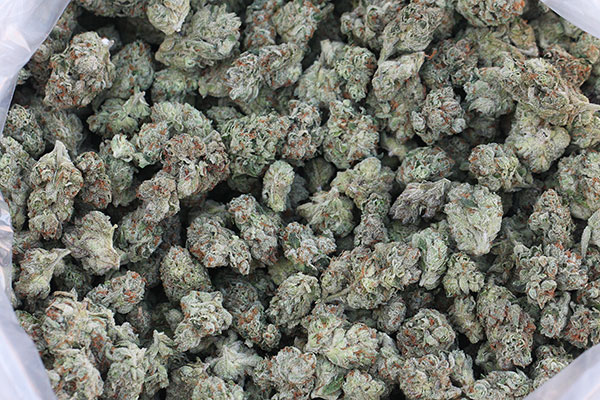 Click Here for Larger Image
OG Kush is a legendary strain with a name that has recognition even outside of the cannabis world. Despite its fame, though, its exact origins remain a mystery. Some claim that it's a cross between staple Chemdawg and a hardy Hindu Kush landrace. It's also possible that OG Kush emerged from undocumented bag seed as a distinct phenotype of some other existing strain. The meaning of its name is also disputed -- the "OG" has been alternately said to stand for: "original gangster," connoting its status as an old-school building block strain; "ocean grown," in reference to its origin along the California coast.  One thing that's not up for debate is OG Kush's potency -- its THC composition has been consistently measured at between 20% and 25%.


Gelonade - Hybrid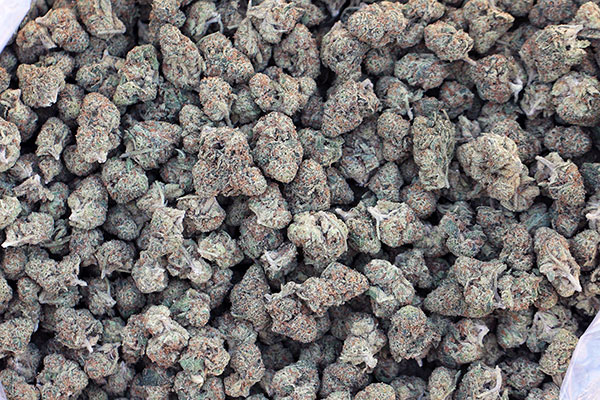 Click Here for Larger Image
Gelonade is a hybrid strain made by crossing Lemon Tree with Gelato #41. Gelonade produces tingly and uplifting effects that will make you feel like a social butterfly. This strain features mostly sweet flavors like fruity citrus and vanilla. Gelonade is a popular strain in California. Medical marijuana patients this strain to help relieve symptoms associated with pain and anxiety.  


Mothers Milk - Sativa Dominate Hybrid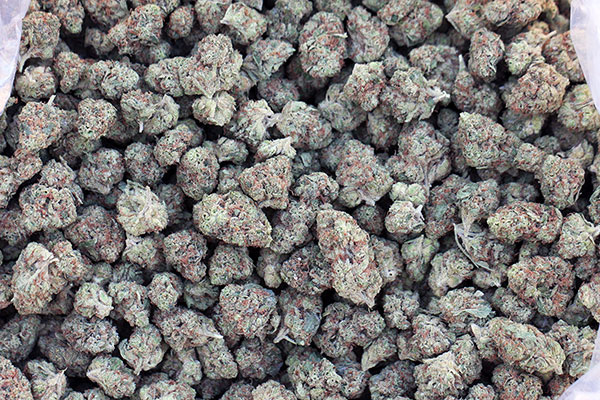 Click Here for Larger Image
Mother's Milk is the sativa-dominant hybrid of Nepali OG and Appalachia. This potent strain smells of powdered milk and delicate earthy terpenes and is layered in a coat of sparkling trichomes. Its effects possess tranquil sedation that is also heady and functional, lending itself to either activity or relaxation. Indulge in Mother's Milk to help curb minor physical pain, muscle spasms, and depression.


Blueberry Muffin - Hybrid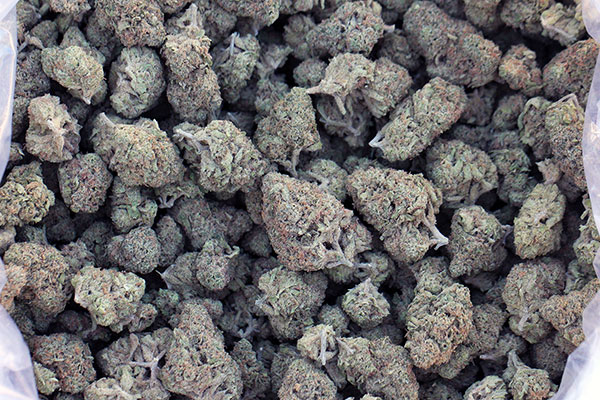 Click Here for Larger Image
Blueberry Muffin is an indica-dominant hybrid marijuana strain made from a cross of Blueberry and Purple Panty Dropper. Produced by Humboldt Seed Co., Blueberry Muffin is revered for its uniform bud structure and purple-tinted flowers. This strain features a flavor profile that smells like a tray of fresh baked muffins. Blueberry Muffin's sweetness is softened by a smooth, creamy finish and makes for a tasty joint.


THC Design Pre-rolled Joints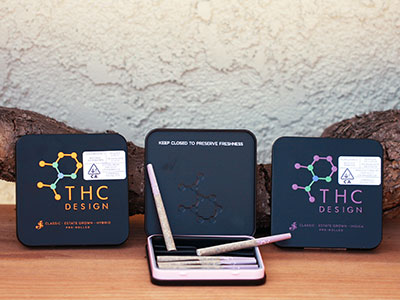 Estate Grown California cannabis in a convenient, easy-to-share tin. This product was responsibly grown using sustainable, biodynamic practices and has been independently tested by a 3rd party laboratory to ensure potency, purity, and compliance.
Each tin contains six pre-rolled joints totaling 3.5 grams