Flower and Pre-rolled Joints
ALL of our flower is California grown.
We have a one ounce of flower maximum per order, please keep your order to one ounce or less.
We are experiencing a shortage of available flower and a spike in prices, this will probably last until the end of the year.
More Flower will be listed as soon as our staff recovers, thank you for your patience.




Eureka Premium Infused Pre-Rolled Joints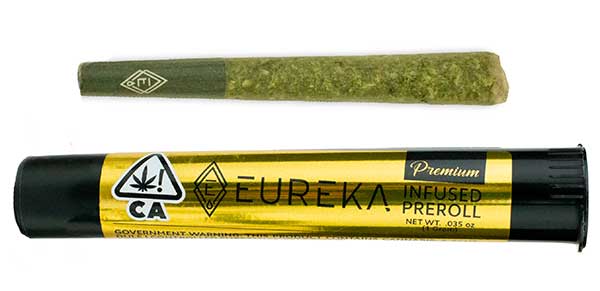 Eureka Premium Infused Pre-Rolled joints contan 1 gram of Live Resin Infused exotic flower.
Handcrafted | High Potency | Smooth Burn

THC Design Pre-rolled Joints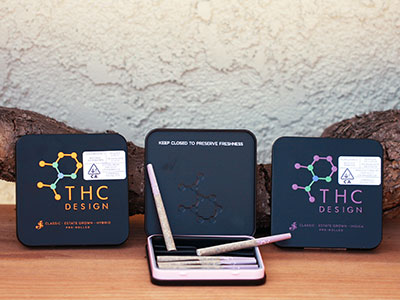 Estate Grown California cannabis in a convenient, easy-to-share tin. This product was responsibly grown using sustainable, biodynamic practices and has been independently tested by a 3rd party laboratory to ensure potency, purity, and compliance.
Each tin contains six pre-rolled joints totaling 3.5 grams

Moonrocks Pre-Rolled Joints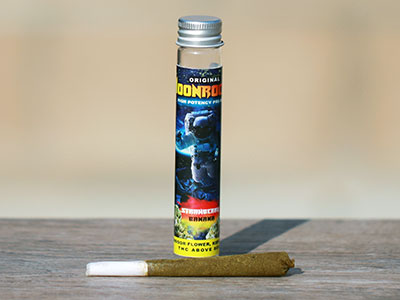 Each Moonrocks pre-rolled joint contains a total of 1.5 grams of indoor flower with cannabis oil covered in kief