Moon Rocks are a form of cannabis that shouldn't be underestimated. They were made for connoisseurs looking for a way to elevate their smoking experience. Unless you consume concentrated cannabis on the regular, smoking some Moon Rocks is bound to be a trip. You'll want water, snacks and good vibes around if you're trying them for the first time. To learn more follow this link to Wiki Leaf: Cannabis Moon Rocks.
Moon Rocks are made by taking a flower / bud, dipping it in cannabis oil, then rolling it in kief.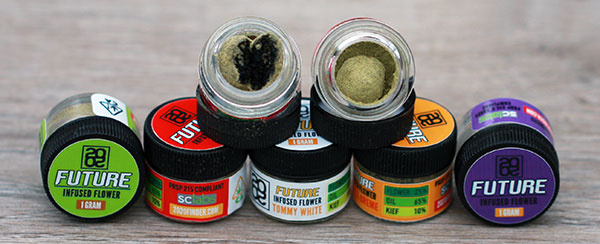 The open jar on the left shows a Moon Rock I broke open and the other one shows how they come.

Each Moon Rock weighs one gram and contains 25% flower, 65% Cannabis Oil, 10% Kief

$22.00 each