Americanna Brand Vape Cartridges
SOLD OUT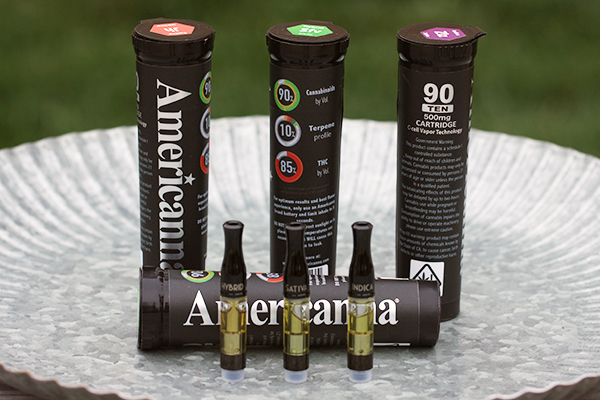 When the founders of Americanna noticed an increasingly high demand for new ways to consume cannabis, the market was quickly becoming saturated with low-end and inconsistent cannabis products. Americanna was established with a simple vision:
Provide high quality and consistent products to those who need the healing properties of cannabis.
Americanna prides themselves on delivering the best cannabis experience without compromising on quality or affordability.
Each Americanna Vape Cart Contains:
500mg (1/2 gram) Premium CO2 Distillate Cannabis Oil
86.90% THC
10% Terpenes
90% Cannabinoids by volume
Zero Solvents
$30.00 each - Choose from the following: