Dank Balm

Cannabis Infused Salve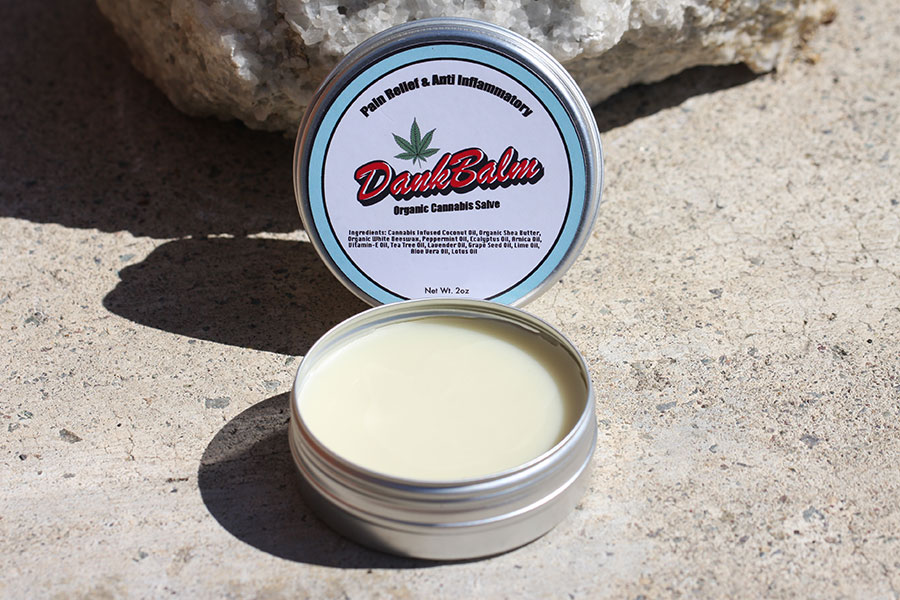 Dank Balm is a cannabis oil infused salve made with all natural and organic ingredients. Great for use as a lip moisturizer, treating dry irritated skin, joint discomfort, burns, insect bites, muscle pain, and wound healing. Simply massage a small amount into your skin at the affected area. Absorbs quickly and provides long lasting comfort and relief. Contains THC.
Disclaimer: Not FDA approved to treat or cure any medical condition.

Ingredients: Cannabis Infused Coconut Oil, Organic Shea Butter, Organic White Bee's Wax, Peppermint Oil, Eucalyptus Oil, Arnica Oil, Vitamin E Oil, Tea Tree Oil, Lavender Oil, Grape Seed Oil, Lime Oil, Aloe Vera Oil, Lotus Oil.