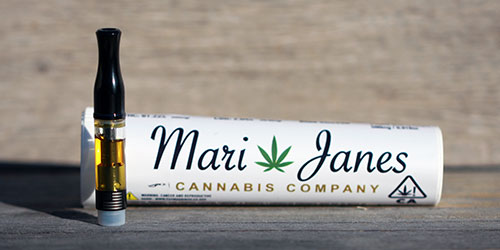 THESE ARE THE SAME AS AMERICANNA CARTS, JUST A DIFFERENT NAME.
When the founders of Mari-Janes Cannabis Company noticed an increasingly high demand for new ways to consume cannabis, the market was quickly becoming saturated with low-end and inconsistent cannabis products. Mari-Janes was established with a simple vision:
Provide high quality and consistent products to those who need the healing properties of cannabis.
Mari-Janes prides themselves on delivering the best cannabis experience without compromising on quality or affordability.
Each Mari-Janes Vape Cart Contains:
500mg (1/2 gram) Premium CO2 Distillate Cannabis Oil
80+% THC
10% Terpenes
90% Cannabinoids by volume
Zero Solvents
ON SALE $25.00 ea.