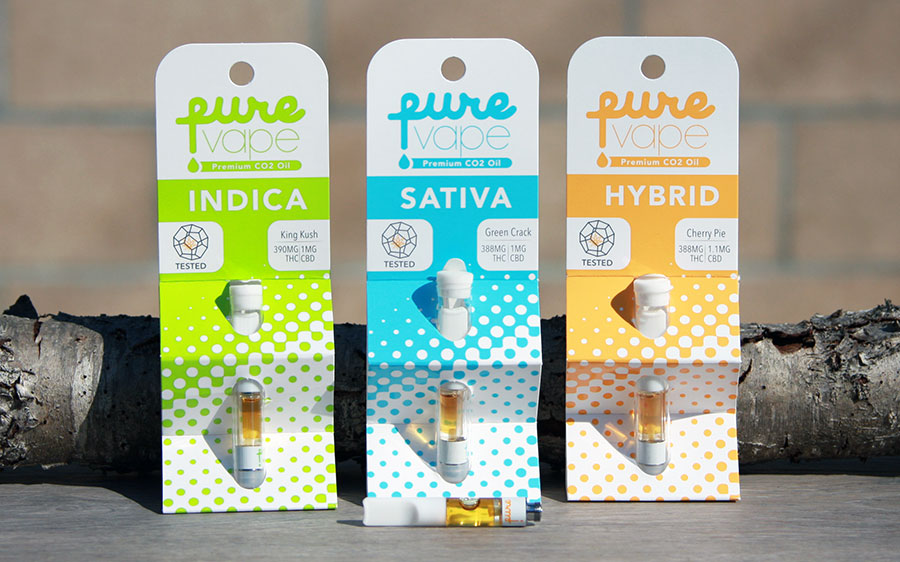 Pure Vape Cartridges - Premium CO2 Oil

Our premium CO2 extracted cannabis oil is the cleanest and highest potency oil that bursts with natural flavors. This oil is the same as what is found in our Pure One vape cartridges, the only difference is the cartridge itself. These cartridges use the wick method to deliver oil to the heating element. This reliable method is tried and true and provides nice big hits time and again.
At Pure, we produce clean, 100% natural cannabis oil that is safely extracted with state-of-the-art CO2 machinery. To maintain consistency and the highest standards in purity, every batch is lab tested before and after extraction.
We have both 1/2 gram carts and 1 full gram carts available.
Choose from the following:



1/2 gram Cartridges $25.00 each: