Rolling Trays

Artwork by Drew Brophy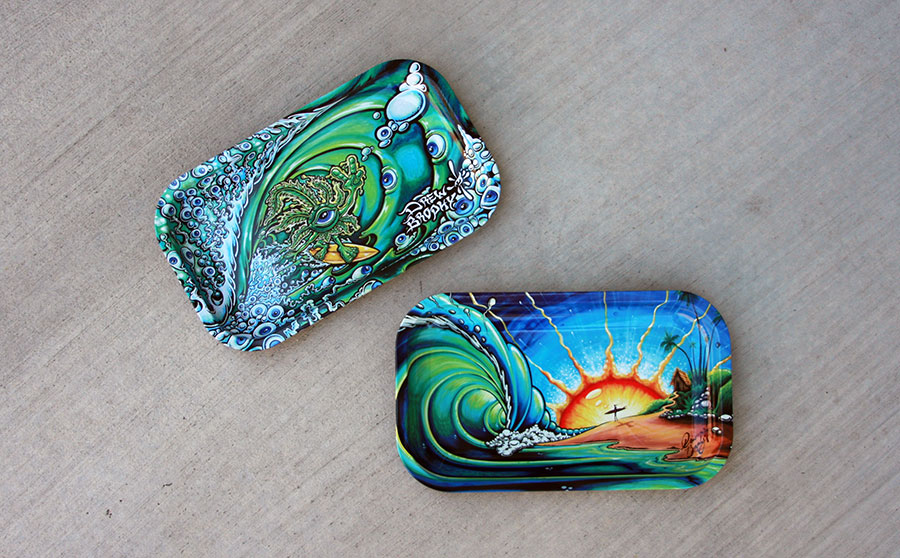 Click here for larger image

Drew Brophy has been a professional artist for over 30 years.  He says of his profession, "It's my job to make things look cool."
A life-long surfer and traveler, Drew began painting surfboards using techniques he developed with water based paint pens.  That led into illustrating art for some of the top action sports companies at the time.  His work expanded to include fine art paintings for collectors worldwide.
Drew's art is best known for its bright colors and an ability to capture the energy and joy of the beach lifestyle. His distinct style has become well recognized and often imitated.
These awesome looking rolling trays are made out of steel and measure 10.75" wide  x  6.25" tall  x  1" deep.
Perfect for holding your rolling papers and flower or your spare change and keys.