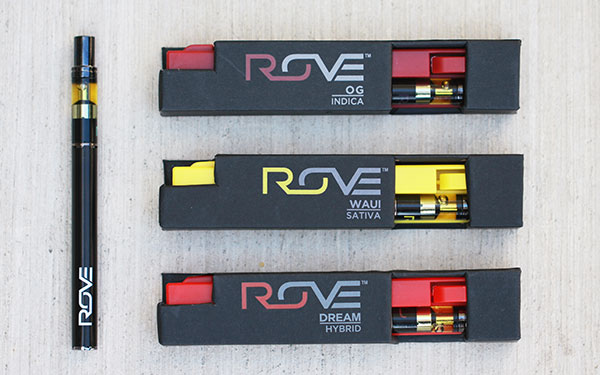 ROVE Disposable Vape Pens - 1/3 Gram
At Rove, we believe in honesty, simplicity and transparency. Our goal is to provide customers with the highest quality products that taste great and are created with them in mind. Welcome to our brand, where the best is always getting better.

Extracted from organically grown cannabis.
All Natural. No Solvents. No additives. CO2 Extracted. Pesticide Free.
Each cartridge contains 1/3 gram (300ml) of premium cannabis oil - 77% THC
$25.00 each - Choose from the following: